Fraunhofer FHR at the IEEE Radar Conference 2019 in Boston, USA
Premiere in the USA: The Fraunhofer Institute for High-Frequency Physics and Radar Technology FHR is participating in the IEEE Radar Conference 2019 in Boston, USA, from April 22nd to 26th, with three innovative radar applications, two talks and for the first time with its own booth at a fair in the USA. Organized by the Institute of Electrical and Electronics Engineers (IEEE), the largest international professional association of engineers, the 2019 IEEE Radar Conference is one of the most important radar conferences worldwide.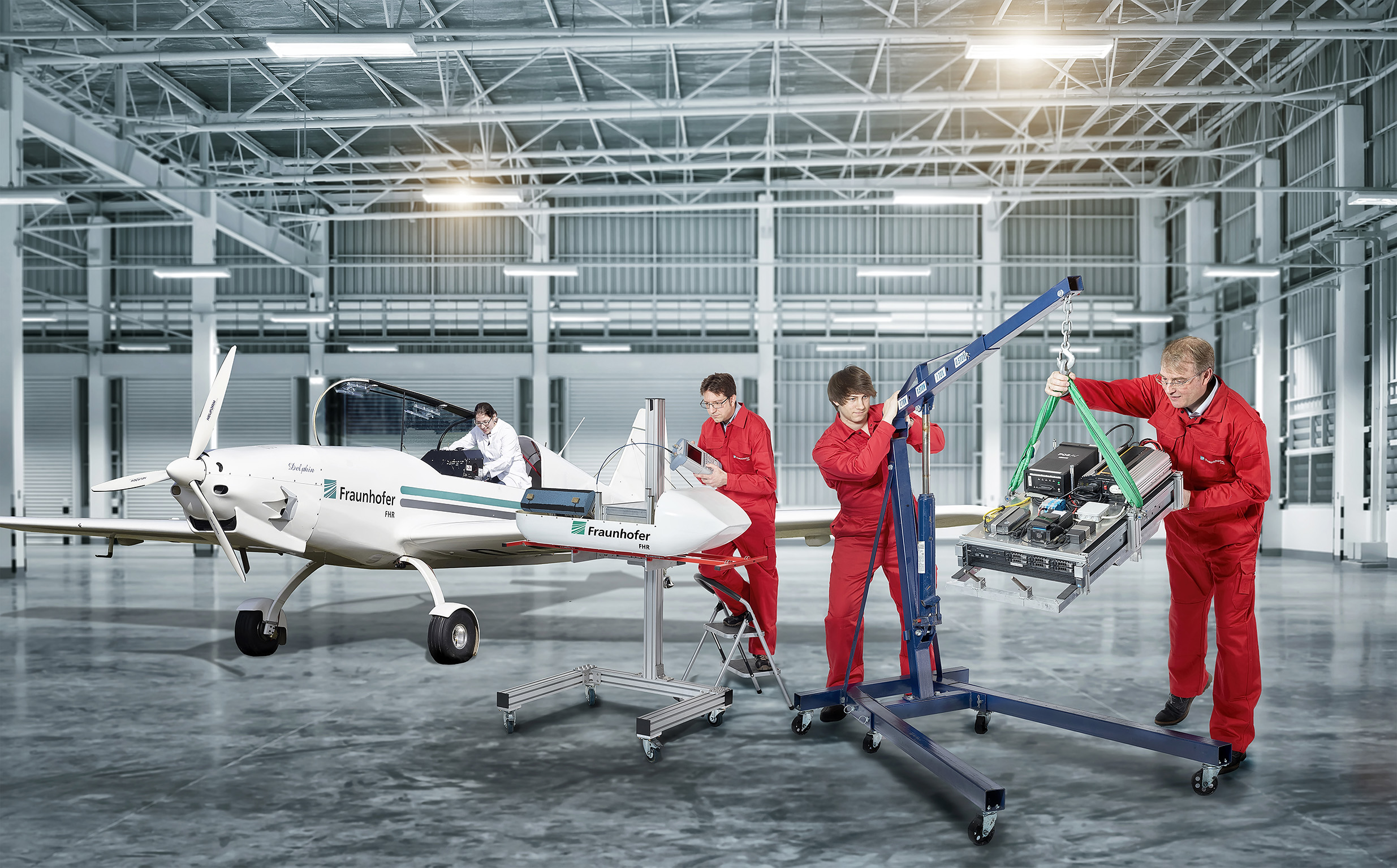 In addition to two talks on the topics of "Direction of arrival estimation techniques for passive radar based 3D target localization" and "Minimum variance power spectrum based calibration for improved clutter suppression in PCL on moving platforms" in the speech area of the conference, the scientists of the Fraunhofer FHR are presenting the projects PARASOL, GESTRA and PAMIR-Ka at their booth to the audience of experts.
PARASOL (Passive Radar based object tagging for aviation) enables a needs-based control of collision warning lights on wind turbines and as such contributes significantly to the environmental compatibility as well as the increase of acceptance for wind farms. GESTRA (German Experimental Space Surveillance and Tracking Radar), a space surveillance radar with an innovative system that precisely records orbital data from satellites and space debris in low Earth orbit at an altitude between 300 and 3000 kilometers. The Ka-Band Phased Array Multi-Functional Imaging Radar (PAMIR-Ka) demonstrates innovative methods and technologies in the Ka-band frequency range for enhanced airborne surveillance and reconnaissance.
"As one of the world's leading institutes for the research and development of innovative radar applications, participation in the IEEE Radar Conference 2019 is important to us. We look forward to the high-level program and the exchange with other international experts", says Prof. Dr. Peter Knott, Director of the Fraunhofer FHR.
More information for the IEEE Radar Conference 2019 at: http://www.radarconf19.org/