Radar warns of debris in space: At the International Astronautical Congress Fraunhofer FHR shows how
An increasingly dense cloud of space junk is orbiting Earth and endangering telecommunications, navigation and many other satellite-dependent functions. There is no orbital garbage collection. Radar systems can detect these particles and their trajectory, then warn satellite operators of any impending collision. Fraunhofer FHR in Germany is making an essential contribution to space observation with the complementary systems GESTRA and TIRA. Scientists will present how these systems work to 4000 space experts at the International Astronautical Congress IAC from the 1. to the 5. of October 2018 in Bremen (Stand F70).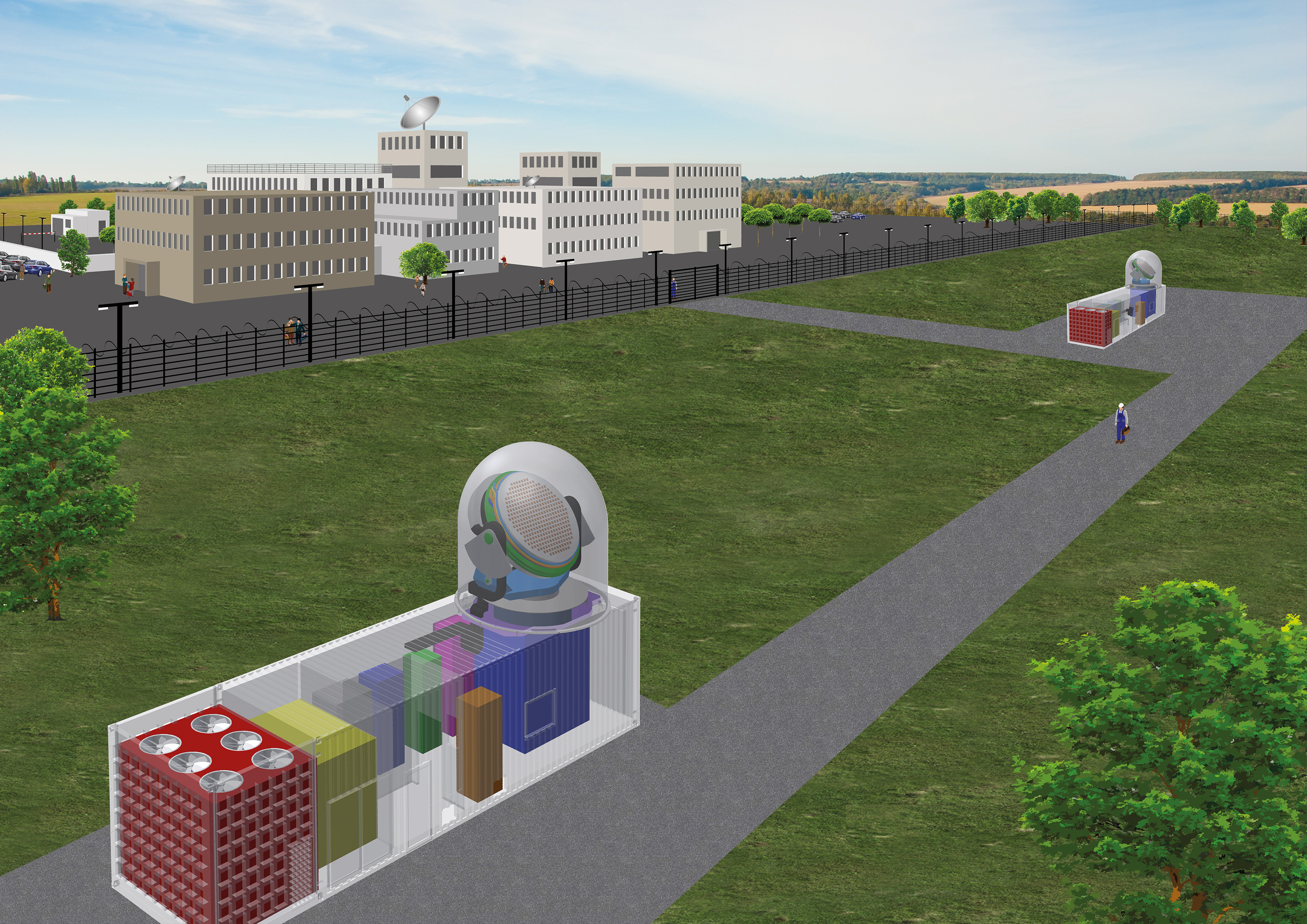 A scrap particle starting at barely more than one centimeter in size and approximately seven times faster than a bullet can destroy a satellite in a collision. More than 700.000 such objects, the remains of previous space missions, are already in near-Earth space. Trend: upwards. Collisions of space debris – with each other or with active satellites – create more and more of the small and dangerous objects. Cleaning up in orbit is not yet doable on a technological level. So far, only targeted evasive maneuvers can protect satellites and the ISS from such collisions. In addition to this, radar can warn the satellite operators about space debris that may be on a collision course.
In Europe, the Fraunhofer FHR space observation radar TIRA has been the leading system for detecting and reconnaissance of space objects since its construction. Since it detects even the smallest space debris of two centimeters in size at a distance of 1000 km, it participates in international measurement campaigns on a regular base in order to capture the small-scale space debris population. TIRA not only discovers and tracks the space objects, but also has an imaging radar that supports space agencies and satellite operators worldwide in their missions and with analyses of damage and functions.
Scientists are currently developing a second, supplementary space observation radar on behalf of space management at the German Aerospace Center for a seamless, continuous monitoring of near-Earth space: GESTRA. With its electronically controlled antennas, it will have various flexible and innovative observation modes and is able scan huge areas in the sky within milliseconds. Starting 2019 it will continuously monitor the debris population in near-Earth space.
At the International Astronautical Congress IAC from the 1. to the 5. of October 2018, Fraunhofer FHR will be presenting the method and technical features of the two complementary systems at the joint stand of Fraunhofer-Alliance Space (Stand F70).
As one of Europe's leading institutes, the Fraunhofer Institute for High Frequency Physics and Radar Techniques FHR conducts extensive research in the area of high frequency and radar technology. Its core research focuses on sensors for precise distance regulation and positioning as well as imaging systems. The applications range from systems for reconnaissance, surveillance, and protection to real-time capable sensors for traffic and navigation as well as quality assurance and non-destructive testing.